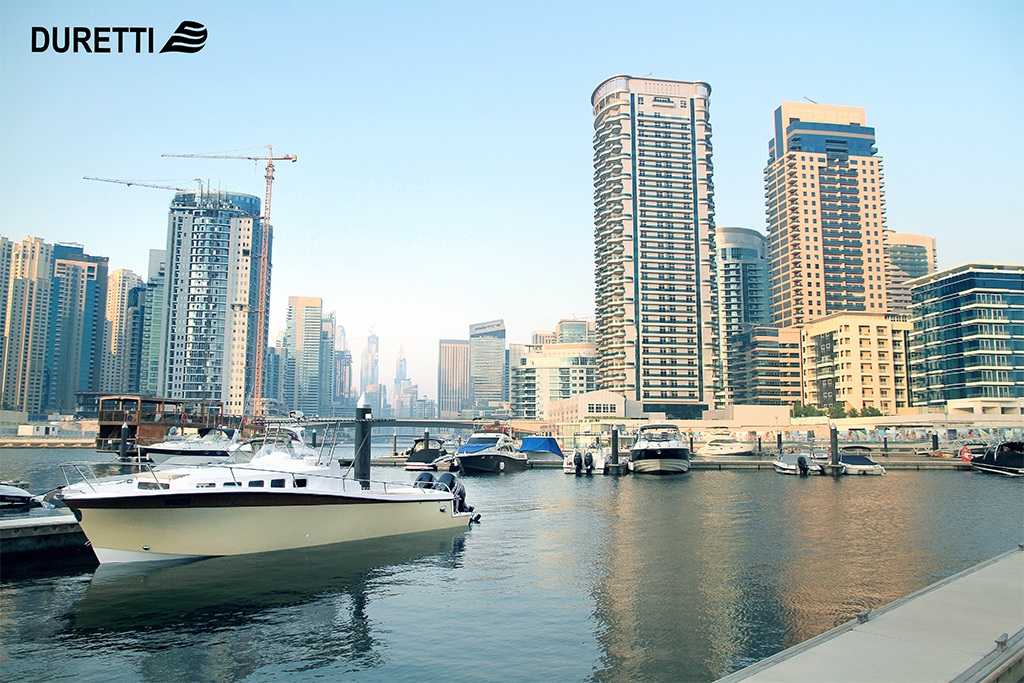 Duretti Boats Manufacturing, L.L.C.
Durability, Reliability, Affordability, Trustworthy, Innovation is these characteristics and our boats' history of dependability and high resale value that give us the confidence to offer one of the industry's best 10-year, transferrable limited hull warranty. This means that as a client and owner of a Duretti Boats Manufacturing yacht you can rest assured in the knowledge that you have a reliable partner who goes much further than " just " supplying a boat, and this for years and years to come…Long-term thinkers, that is how you should characterise the people behind Duretti Boats Manufacturing : reliable, dependable and innovative. These are the strengths that are so typical for our company.
And you can see this in the design of our yachts, the way we produce them, the after-sales service…. In other words throughout our entire operation! We take the pleasure in serving you, your family and your friends on the water.
Duretti Boat Manufacturing has kindly agreed to provide a Duretti Sportfisher 30 boat free of cost for conducting the research survey along the Dubai coastline.